DXpedition 정보 입니다.
캐나다에 계신 VA7YM 민충기 OM님 과 HL3ZCD OM님께서 Vanuatu 도착해서
Station 을 운영하고 계십니다.
아래 웹사이트에서 실시간 모니터 가능합니다 !
http://www.dxsummit.fi/#/?dx_calls=YJ0YM
Vanuatu 현지시간 보기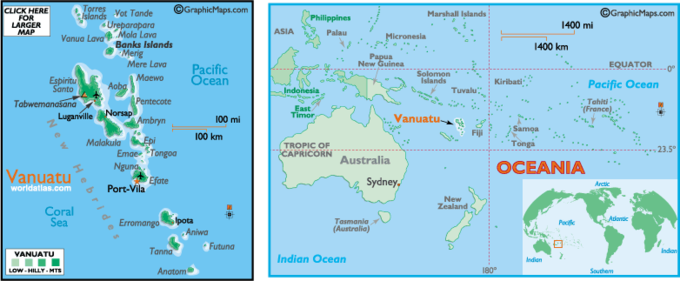 YJ0YM Vanuatu

Chung Ki Min

Port Vila
Vanuatu
QSL: Manager EA5GL
Thank you for coming.
The callsign, YJ0YM, is for my HAM Radio Operation during a vacation trip to Port Vila in Vanuatu. I will be arrived at Port Vila at Apr. 6 and leave at Apr. 17. This is my second solo DX operation.
Port Vila is located in Efate Island (IOTA OC-035) which is the busiest island in Vanuatu. I have heard of this small islands country from one of tourist who met when I went to Tonga last year. She told me that it is so beautiful and calm places, and also mentioned there is very active volcanic mountain in Tana Is. During the vacation I will definitely be the top of volcanic mountain to see the spectacular activity of magma.
The solar cycle is almost bottom and the propagation is not great now. However I will try my best to make contacts as many as possible.
| | |
| --- | --- |
| · Dates | Apr 6 ~ Apr 17, 2017 |
| · Bands | 80M ~ 6M Bands |
| · Modes | SSB, RTTY, PSK31, JT65 ( Sorry no CW. I need more practice.) |
· Radio

Elecraft KX3 w/ PX3

· Antennas

Ultralight Hexbeam from MW0JZE, Anthony

End Fed Wire Antenna

· Amplifier

Expert SPE 1.3K-FA w/Auto Tuner

· Software

N1MM, Fldigi, JT65-HF

· Others

Signalink, Heil Headset (w/HC4), Macbook Air
Hope to see you on the air soon.
Best 73's
Chung Ki Min
YJ0YM (Also VA7YM, HL3ZCD, NJ7N and ex-DS1AFU)